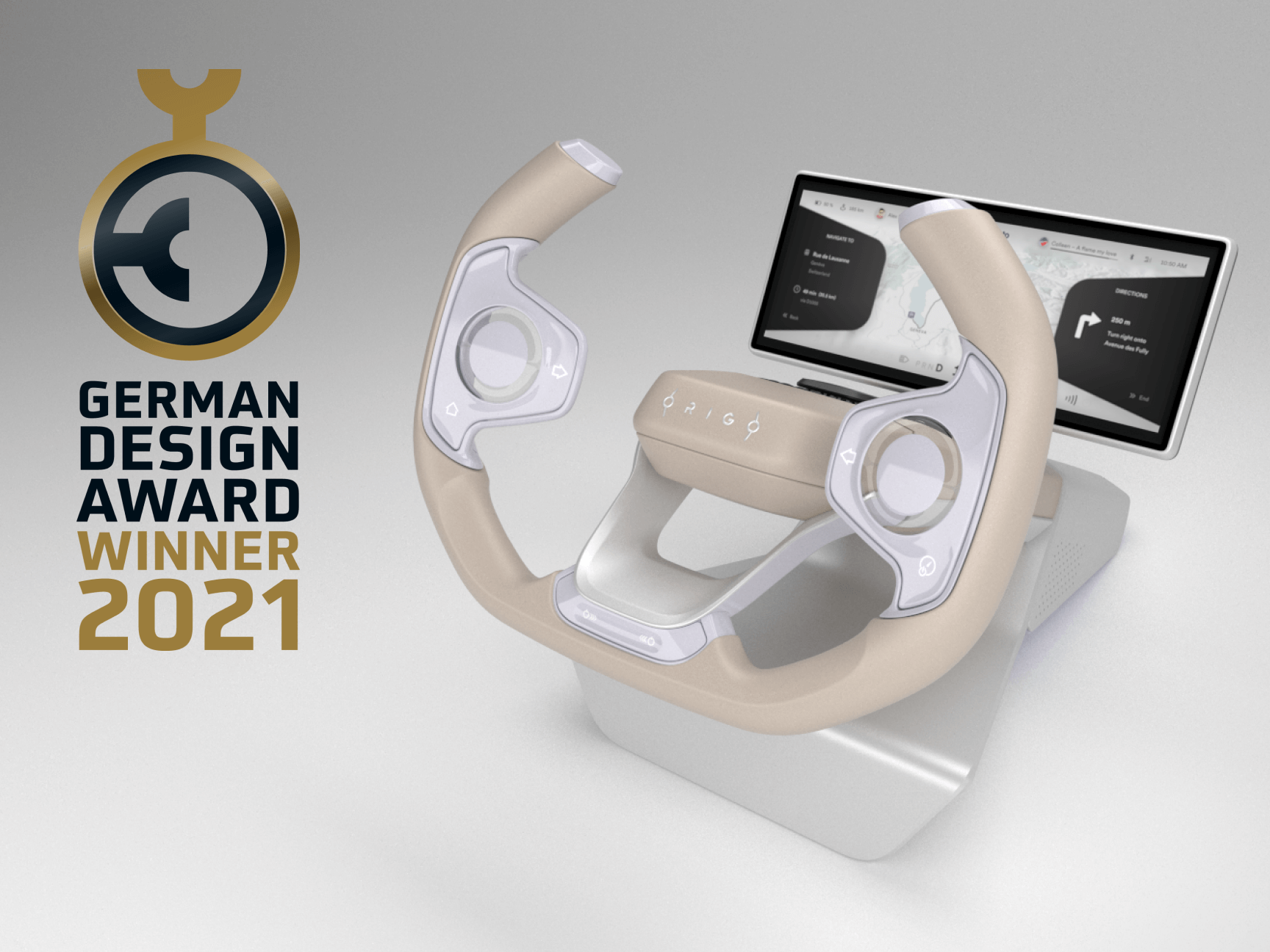 The Origo Steering Wheel concept has received recognition from the German Design Awards council for outstanding design quality. The project was chosen as a Winner in the category of Excellent Product Design – Human-Machine Interface.
German Design Awards is one of the world's most highly renowned design competitions. High standards are assured by an international jury recognizing only projects that truly represent pioneering contributions to the German and international design landscape.
The Origo Steering Wheel was developed within the Finnish automotive ecosystem, in collaboration between Canatu, Siili Auto, TactoTek®, Rightware, and Northern Works as a part of the Multimodal In-Vehicle Interaction and Intelligent Information Presentation (MIVI) project.
With the new Origo Steering Wheel, the driver can manage all key functions purely by thumbs without letting go of the steering wheel, minimizing distractions, and improving safety. Transparent three-dimensional touch surfaces enable an intuitive HMI and enhance freedom by design. Only relevant information is displayed on-screen at any time to avoid overstimulation.
While designing a minimalistic and intuitive HMI, the team wanted physical forms to be expressive, supporting the use of controls, something that the current touch screens and capacitive controls quite often lack. The final Origo design perfectly aligns physical controls with the digital UI, creating an intuitive and exciting user experience unlike anything seen on cars before.
See the concept featured in media, with more images and videos: Motor1.com, Autotrade journal, MSN Cars, plus More articles via Google search .